Have you ever wondered why the Apple Watch is so popular? Searching through the best smartwatches highlights the Apple Watch's capabilities. If you're looking for the best Apple Watch deals to make your purchase even sweeter, we've got them. Regardless of the model you may be looking for, there are some great deals out there. Read on while we take you through them all and why you need an Apple Watch.
Best Apple Watch Deals
Apple Watch SE — $229, was $270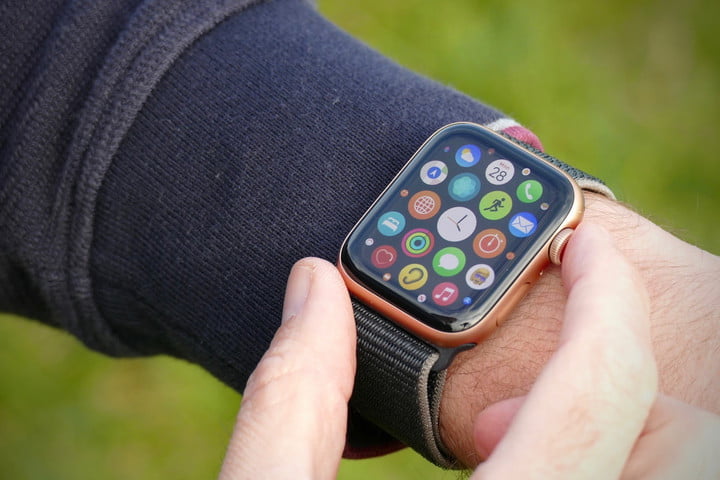 Why Buy
The Apple Watch SE may no longer be the newest Apple Watch anymore, but it's still well worth checking out. Generally, it's the best Apple Watch for most people because it's cheaper than the Apple Watch Series 7 while still packing in all the key features you could need. It looks great too, being eminently stylish while remaining very comfortable on your wrist. You'll soon forget you're wearing it, even if you're not used to ordinarily wearing a watch.
The watch does pretty much everything you could want from a smartwatch and even more on top of that. At its simplest, you can take calls using it as well as reply to texts from your wrist. It'll also receive pretty much every notification imaginable so there is little need to pull your phone out of your pocket once you have one of these. The Apple Watch SE is also great for tracking your fitness. Via some extensive health metrics, it will track your daily activity, giving you a reminder to stand up regularly, take some exercise, and generally see how your trends are developing over time. In addition, it helps you set some great targets along the way that are personal and achievable for your health.
Other features include a built-in compass and real-time elevation readings which affect your fitness progress. It's also able to monitor if your heart rate is unusually low or high, as well as to detect irregular heart rhythms. Finally, a mindfulness app helps you take time out during the day to feel calmer and more rested, through guided meditations. It's a really great way of improving your life in various different ways, all via your wrist.
Apple Watch Series 7 (41mm, GPS) — $314, was $399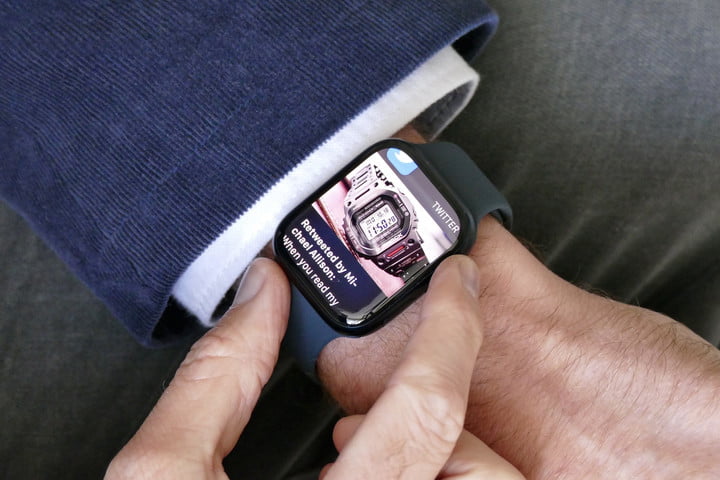 Why Buy
The Apple Watch Series 7 is the best smartwatch you can buy right now. It offers everything the Apple Watch SE provides and so much more on top of that. That includes its gorgeous display. It has an Always-On Retina display which provides you with 20% more screen area than the Series 6. That means it's instantly easier to see and use which means you're more likely to do things on it. In addition, that display is also the most crack-resistant front crystal yet seen on an Apple Watch. More robust than before, it also offers IP6X dust resistance and a swim-proof design too.
The Apple Watch Series 7 has superior smarts too. It is able to measure your blood oxygen levels via a neat new sensor and app that helps you keep more aware of how well your body is performing throughout the day. On top of that, you can take an ECG at any time as the day goes by. The watch also tracks your heart rate, giving you a heads up if it's unusually high or low. You'll also get notifications if your heart rhythm suddenly becomes irregular. It's a great way of seeing how truly healthy you are, potentially giving you a heads up on any issues that may arise. Throughout, you can track all your daily activities and see how your trends develop via the fitness app on your iPhone.
Other features include the ability to sync your favorite music, podcasts, and audiobooks to the watch so you don't need to completely rely on your phone at all times. It's also possible to pay instantly and securely from your wrist using Apple Pay, saving you even more hassle. Smartwatches have finally come of age and this is the ideal purchase for the tech lover in your life.
Apple Watch Series 7 (45mm, GPS) — $359, was $429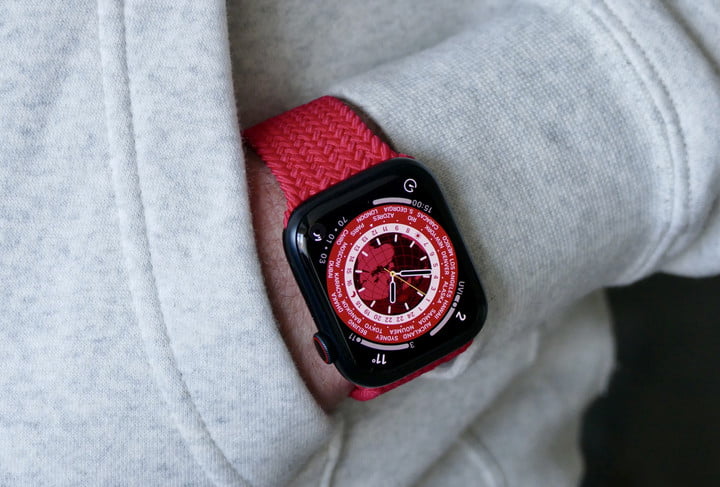 Why Buy
The Apple Watch Series 7 is already the best smartwatch you can buy right now but if you have a larger wrist or you simply want more screen space then you need the Apple Watch Series 7 45mm version. It means you get a larger smartwatch but that's not a problem if your wrists are larger too. In exchange, you get to see more of what's on-screen and Apple's watchOS is pretty great to use. The display itself is the company's most crack-resistant front crystal yet on an Apple Watch, meaning it can handle a few knocks and blows with more grace than previous Apple Watches. It's also IP6X dust resistant plus it has a swim-proof design so you're fine to jump in the pool with it without having a problem.
Elsewhere, you get all the key features that make the Apple Watch Series 7 so great. It's able to monitor extensive parts of your health. That includes your heart rate. Besides simply tracking what your heart rate is, it's able to notify you if you suddenly have a high or low heart rate that doesn't ordinarily match up with your performance. It also keeps an eye out for an irregular heart rhythm again sending out a notification if there's a problem. In conjunction, the watch's ECG app means you can monitor your heart rate at any point, kind of like having a simplistic ECG in your pocket. In addition, you can also measure your blood oxygen levels via its sensor and app, which means it can monitor more than many other smartwatches right now.
The Apple Watch Series 7 can entertain you too courtesy of being able to sync up your favorite podcasts and music without a problem. Plus its mindfulness app means you can take some time out to rest and feel calmer throughout the day. It's a great all-rounder.