There are two times of the year to get the best lawn mower deals. The first is the end-of-season lawn mower sales, as retailers that want to clear out last year's inventory. It's the perfect time to upgrade your grass-cutting game! Cutting your lawn is faster and easier with the right mower, and lawnmowers don't last forever — they degrade over time. If you're looking for deals on this essential lawn care equipment, we've found the best cheap lawnmower deals and pressure washer deals available at major retailers. We prioritize push mowers in this article, plus a few of the best robotic lawnmowers. We don't cover riding mowers, which are not usually necessary for lawns smaller than a half-acre. We'll also take a closer look at the various types of mowers, as well as their advantages and limitations. We also list essential features and factors you'll want to consider during your search for your next lawnmower.
Best lawnmower deals
How to choose a cheap lawnmower
The advantages and limitations of different lawnmower types
The most important factors in choosing a lawnmower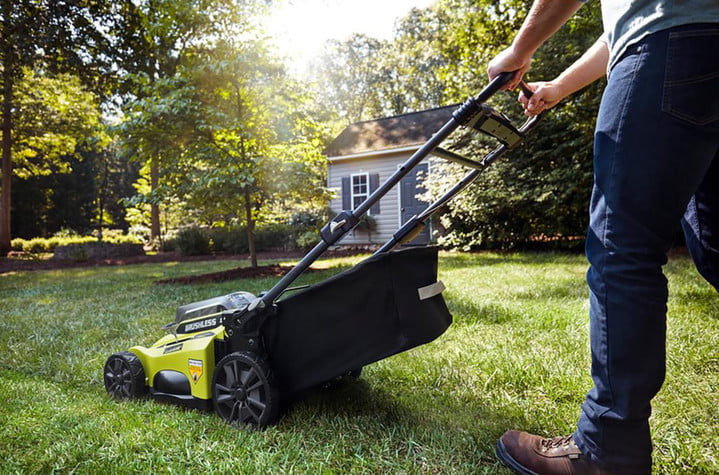 It helps to have a handle on three general factors when shopping for a new lawnmower: Yourself, your lawn, and lawnmower features. If you like to get in some cardio while mowing a half-acre lawn, your mower choice will differ from someone who has a tiny plot and want the job done with as little effort or fuss possible.