The holiday season is the perfect time to catch up on shows you might have started but never got around to finishing, or to pick up a new show to binge-watch as you recuperate from all of the festive cheer. While you relax with bellies full of holiday goodies, from Thanksgiving turkey to endless amounts of holiday sugar cookies, Apple TV+ has some great shows worth watching. Along with high-profile shows like Ted Lasso and Dickinson, there are some wonderful shows you might not even have known about, many with A-list casts. Not sure what to check out? Here's a breakdown of the best shows you can watch on Apple TV+ right now.
Looking for more TV shows? We've got all the guides for you then, including the best shows on Netflix, the best shows on Disney+ the best shows on Hulu, and the best shows on Amazon Prime Video.
For All Mankind (2019)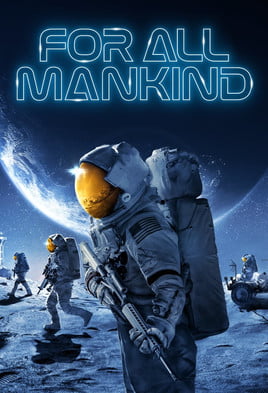 Genre

Sci-Fi & Fantasy, Drama, War & Politics

Created by

Ronald D. Moore, Ben Nedivi, Matt Wolpert

Cast

Joel Kinnaman, Michael Dorman, Wrenn Schmidt, Sarah Jones

Seasons:

2

Ronald D. Moore is no stranger to space, having worked on various Star Trek series throughout the '90s (including the underrated Deep Space Nine) and created 2004's superb reimagining of Battlestar Galactica. Moore's For All Mankind once again ventures beyond Earth's atmosphere, telling an alternate-history story in which the Soviet Union beats America to the moon, forcing NASA to lick its wounds and double down on further voyages into space. Rather than mining the familiar stories that astronaut biopics tend to, For All Mankind takes the fun approach of imagining just how different history could have played out — for example, President Richard Nixon, eager to attract female voters, orders NASA to deploy women to space. It's not a revolutionary show, but it's an entertaining one, particularly for fans of Cold War history.