The best Walmart Black Friday deals are looking pretty great right now with big discounts on security cameras, laptops, Chromebooks, headphones, and so much more. If you're looking to save plenty of cash while still getting the best technology possible, read on. We've taken a look at the best Walmart Black Friday deals out there so you're sure of a great new purchase.
Best Walmart Black Friday deals 2021
Canon Pixma MG2522 Printer — $29, was $40
Why buy:
The Canon Pixma MG2522 might not win prizes for the best all-in-one printer but at this price, it has a lot to offer. It's easily one of the best Black Friday printer deals to be found at the moment. Available for such a low price, it's capable of both printing documents and scanning and copying them too.
With a print speed of up to eight pages per minute in black or up to four pages per minute in color, it's good enough for a home office that occasionally needs to print out documents. It's also very lightweight and easily fits on a small desk without an issue. With a capacity of 60 sheets of plain paper and the option of using XL ink cartridges, it doesn't involve much maintenance either.
Samsung Chromebook 4 11.6-inch — $129, was $200
Why buy:
One of the best Black Friday Chromebook deals, the Samsung Chromebook 4 11.6-inch might not offer everything you'd want from the best Chromebooks but at this price, that's hardly a problem. It offers an Intel Celeron processor, 4GB of memory, plus 32GB of SSD storage — an unusual change from the usual eMMC based option we see on Chromebooks.
In addition, it looks pretty good, offering a sleek and professional style exterior that won't look out of place when you're at work or commuting. Up to 12.5 hours of battery life means you won't have to worry about recharging it too often either. It's ideally suited for working on the move or relaxing and watching your favorite streaming apps.
Arlo Essential Spotlight Wireless Security Camera — 3 pack — $199, was $340
Why Buy:
Black Friday security camera deals don't get much better than this Arlo Black Friday deal. One of the best home security systems, the Arlo Essential Spotlight Wireless Security Camera — 3 pack offers extensive protection for your home.
Easily connected via Wi-Fi without the need for extra cables, it's weather-resistant and able to be used both indoors and outdoors. Offering 1080p resolution, you get a clear picture both during daytime and the night with a wide 130-degree viewing angle helping things further. If you do spot an intruder, you can ward them off via a siren or the integrated spotlight. Alternatively, you can speak to them via the two-way audio service available on the app. It's an ideal low hassle way of keeping your home safer.
LG 32-inch UltraGear QHD Monitor — $249, was $349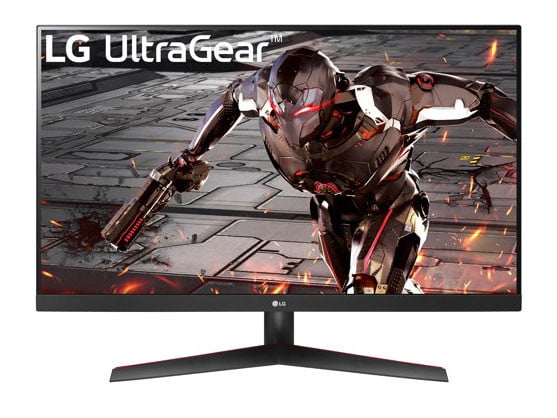 Why buy:
The LG 32-inch UltraGear QHD Monitor offers a lot of what you would expect from the best gaming monitors. That's why it's one of the most promising Black Friday monitor deals out there thanks to a range of great features.
At its heart, it's fast. It has a refresh rate of 165Hz making it perfectly suited for fast-moving action in your favorite games. With a response time of just 1ms, it means there's no risk of any screen blurring or tearing here. With AMD FreeSync technology, that's even better with players able to experience the most fluid of movements in-game. It also looks great courtesy of HDR10 support with sRGB 95% so that the colors look sublime at all times. Ideally suited for gaming and watching movies, this is a stunning monitor.
Bose QuietComfort 45 headphones — $279, was $329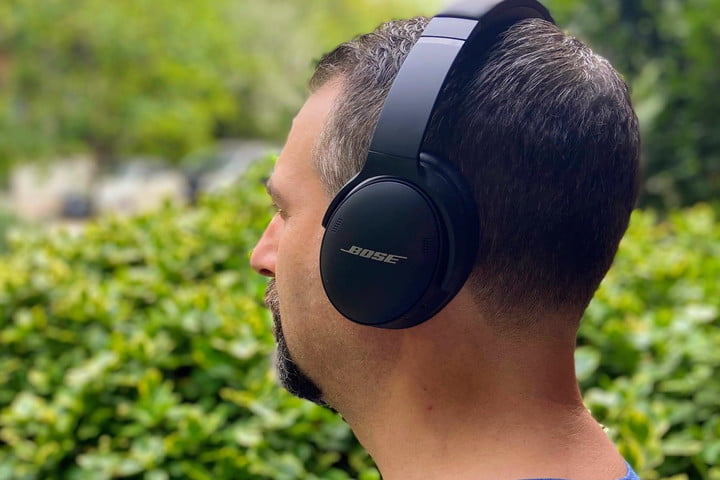 Why buy:
In terms of Black Friday headphone deals, you can't go wrong with the Bose QuietComfort 45. A true highlight, this Bose QuietComfort 45 Black Friday deal means you get a fantastic pair of headphones for less while also enjoying industry-leading noise cancellation features too.
The Bose QuietComfort 45 are a dream to use. It's easy to zone out via its noise cancellation mode, focusing on your favorite music before switching back to Aware mode to listen in on the important things going on around you. Sound quality is fantastic however you listen with powerful bass and crisp mids ensuring a fantastic experience. If you take a call with these, you get to enjoy similarly competent sound as well. A 24-hour battery life with 15 minutes of charge giving back three hours is super convenient as well.
Hisense 58-inch 4K TV — $378, was $426
Why buy:
Black Friday TV deals are always worth paying attention to especially when they come from one of the best TV brands. This Hisense 58-inch 4K TV has plenty of features to love, helping out avid streaming fans as well as gamers too.
Besides the fantastic 4K resolution, it offers Dolby Vision HDR and HDR10 support, along with DTS Studio Sound. In addition, there's Motion Rate 120 which means you can watch fast-paced sports and play speedy games without worrying about any lag or screen blurring. A dedicated game mode helps even more at reducing input lag so this is an ideal TV for gamers. Elsewhere, extensive streaming features thanks to Roku support rounds off the useful features here.
Lenovo Legion 5 Gaming Laptop — $749, was $910
Why buy:
One of the best Black Friday gaming laptop deals out there at the moment, the Lenovo Legion 5 Gaming Laptop is a great offer for those keen to consider the best gaming laptops. It offers a huge 17.3-inch screen, an AMD Ryzen processor, 8GB of memory, 256GB of SSD storage plus an Nvidia GeForce GTX 1650 graphics card. It's everything you need for gaming on the move.
With a stylish-looking chassis and a revolutionary cooling system, it won't look out of place in the office as well as while you're working. A 144Hz refresh rate keeps all the action looking silky smooth too. If you're thinking of something less gaming-focused, there are plenty of other Black Friday laptop deals https://www.digitaltrends.com/dtdeals/best-black-friday-laptop-deals/ to check out too.