We love to see Cyber Monday discounts on products that rarely get price cuts during the rest of the year, like this AirPods Max Cyber Monday deal happening right now. You can pick these headphones up on Amazon for just $429, a whopping $120 off the original price of $549. Apple is well known for putting steep initial price tags on their premium products, but during the holiday season, it puts out some of the best Cyber Monday deals around. If you're looking for a premium listening experience, this deal is for you, so keep reading!
Today's best AirPods Max Cyber Monday deal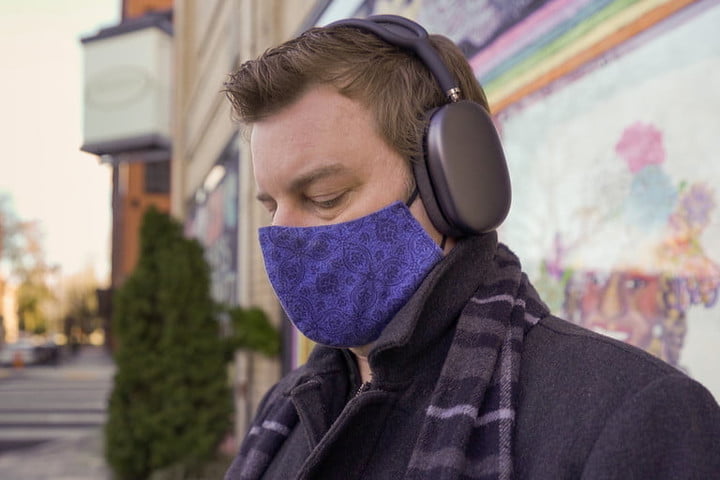 Why Buy:
These AirPods Max are on sale for just $429 right now on Amazon, which is $120 off the regular price of $549. These headphones are in extremely high demand right now, so hurry! If you'd rather have some true wireless earbuds, be sure to check out the latest Cyber Monday AirPods deals when you're done here!
The AirPods Max over-ear headphones deliver phenomenal sound, top-tier build quality, and an array of smart features that work flawlessly with other Apple devices. In our Apple AirPods Max review, we called them "exquisitely crafted headphones built for Apple lovers" and "the most fun headphones ever." There are plenty of reasons for our ecstatic praise, including the design. The sturdy, beautiful metal earcups are wonderful to touch and hold, and the inner textiles feel fantastic on the ears. The earcups aren't just there for show — they house a digital crown for granular volume control that feels extremely satisfying to turn.
Similar to the rest of the AirPods line, the AirPods Max offer excellent sound quality. There's a wonderfully balanced and detailed audio profile that sounds great while listening to just about anything, coupled with best-in-class noise canceling and a top-notch microphone for calls. We also found that they have the most impressive transparency mode of any headphones we've tried. If you use Apple Music, you also get access to cutting-edge audio features like spatial audio with head-tracking.
The Apple AirPods Max are ideal for anyone who loves Apple products or anyone who's looking for an excellent pair of daily-driver headphones. Right now, you can pick up the AirPods Max for just $429, a discount of $120 from the original price of $549. If you're interested, you should hit the "Buy Now" button as soon as you can. This deal is guaranteed to fly off the shelves, so they might run out of stock quickly!
When does this AirPods Max Cyber Monday deal end?
If you like the look of this AirPods Max Cyber Monday deal, then you should get this sooner than later. While Cyber Monday technically ends at midnight, there's no guarantee that this deal will last until then. With the high demand and low availability, there's good reason to believe that these AirPods Max headphones will go out of stock today. On top of that, a report from Adobe Analytics shows that out-of-stock alerts are up by a staggering 124% compared to pre-pandemic, and that figure is still getting higher. Don't miss your final chance to get this AirPods Max Cyber Monday deal. Shop right now!