Everybody knows best buy as a go-to big-box outlet for electronics, but today, you don't have to grab your car keys and head out to the store to score a great bargain. That's because Best Buy has a huge online catalog you can shop right from the comfort of your home and this retailer runs deals year-round. If you're specifically in need of a new computer, then Best Buy needs to be high on your list, and to help you cut right to the chase (and save hundreds of dollars), we've got a hand-picked half-dozen of the best cheap Best Buy laptop deals of the month right here.
Today's top Best Buy laptop deals
Lenovo Chromebook 3 — $150, was $320
Chromebook deals are pretty strong already with this Lenovo Chromebook 3 proving to be a highlight of the Best Buy laptop deals. It offers much of what you need from the best Chromebooks with an AMD processor, 4GB of memory, plus 32GB of eMMC storage. An 11-inch screen means you can take the device almost anywhere so it's ideal for a bit of portability as you work. It also promises up to 10 hours of battery life so it should be good to go all day long. It's lightweight too, weighing just under 2.5 pounds.
Microsoft Surface Laptop Go — $550, was $700
One of the better Surface laptop deals is this Microsoft Surface Laptop Go. It includes an Intel Core i5 processor, 8GB of memory, and 128GB of SSD storage. A 12.4-inch 3:2 touchscreen is the highlight here so you can get hands-on with what you're doing. There's all-day battery life as well with an HD video webcam proving useful for video calls while on the move.
Microsoft Surface Laptop 4 — $700, was $900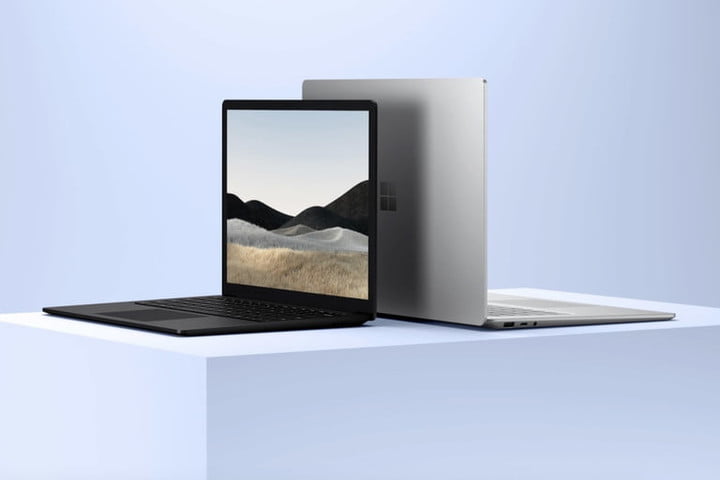 Alternatively, there's the Microsoft Surface Laptop 4. It uses an AMD Ryzen 5 processor but has the same amount of memory and storage as the Microsoft Surface Laptop Go. It offers a large 13.5-inch touchscreen, but maintains an ultra-sleek design so it looks good and is easy to store. Again, there's all-day battery life plus the benefit of AMD Radeon graphics, too.
Lenovo Yoga 6 13 2-in-1 — $750, was $950
Best Buy 2-in-1 laptop deals include this sweet Lenovo Yoga 6 2-in-1 touchscreen laptop. It offers an AMD Ryzen 7 processor, 16GB of memory, and 512GB of SSD storage. It's an incredibly stylish device thanks to its sleek 2-in-1 metal chassis that contains appropriate features like a webcam privacy shutter, plus it measures just 0.71-inch thin so it's ideal for tossing into your bag between work or classes. Other features include multiple USB-C ports and a 360-degree flip-and-fold design so it can be easily used in stand mode as well as in laptop or tablet mode.
HP Victus 16 Gaming Laptop — $800, was $900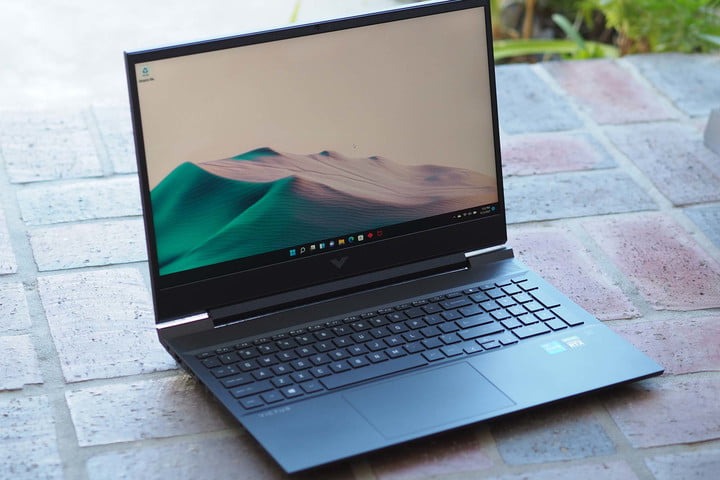 Gaming laptop deals are generally pretty appealing and that's certainly the case with this HP Victus gaming laptop. It offers an Intel Core i5 processor, 8GB of memory, and 256GB of SSD storage. The highlight here is an Nvidia GeForce RTX 3050 graphics card which is just what you want to see from the best gaming laptops. A 16.1-inch display plus dedicated thermal solutions means you can play on the move or use it as a more compact gaming rig at home. You won't miss out however you decide to play.