What's more important to you: quantity or quality? Other streaming services may have more movies than Disney+, but the House of Mouse has a pretty high batting average when it comes to films. Even before the 21st century, Walt Disney Pictures was a major studio with beloved animated classics and live-action movies. But in the last two decades, the addition of Pixar, Marvel and Star Wars, National Geographic Entertainment, and the films of 20th Century Studios has transformed Disney into an even bigger force in entertainment. That combination has made Disney+ into one of the elite streaming services, with an amazing lineup of movies to choose from. And if you need help deciding what to watch next, then simply check out our updated list of the best movies on Disney+ right now.
If you want to expand your search, we've also rounded up the best shows on Disney+ as well as the best movies on Netflix, the best movies on Amazon Prime, and the best movies on Hulu.
Recently added to Disney+
Built for Mars: The Perseverance Rover


2021
Queen of Katwe (2016)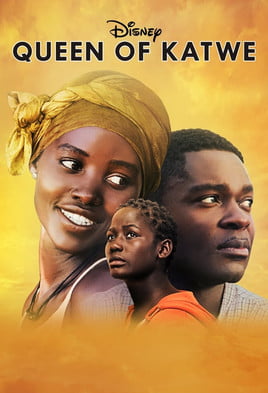 Genre

Drama

Stars

Madina Nalwanga, David Oyelowo, Lupita Nyong'o

Directed by

Mira Nair


124m

This feel-good tale chronicles the true story of 10-year-old Ugandan chess phenom, Phiona Mutesi, who became a Woman Candidate Master recognized on the global chess stage. Born in Katwe, the largest slum in Kampala, Uganda, every day is a constant struggle for Phiona and her family. However, when she meets Robert Katende (David Oyelowo), a missionary who teaches children how to play chess, her life is completely changed. Phiona falls in love with the game and develops incredible skill, soon dominating local competitions and tournaments. With Katende's guidance and fierce support from her mother, Nakku Harriet (Lupita Nyong'o), Phiona soon discovers chess is a golden ticket out of a life of poverty for herself and her family.
Behind the scenes of Pirates of the Caribbean
What's next for the Star Wars universe
The future of Star Wars
More great documentaries