Sitcoms have been around since the very beginning of the TV medium, and they remain a vital part of Hulu's streaming lineup even today. Dramas tend to get more attention because of their binge-able nature, but a good comedy can be enjoyed no matter how many times you watch it, or regardless of how many episodes you choose to experience at once. Hulu is especially well-equipped in this category with some of the greatest sitcoms ever created, in addition to modern hits and even a few Hulu original series that keep this TV tradition alive. If you're looking for laughs, you've come to the right place. Just check out our additions to the list of the best sitcoms that you can stream on Hulu right now.
Still looking for something cool to watch? Check out our regularly updated roundups of the best movies on Hulu and the best shows on Hulu as well! 
30 Rock (2006)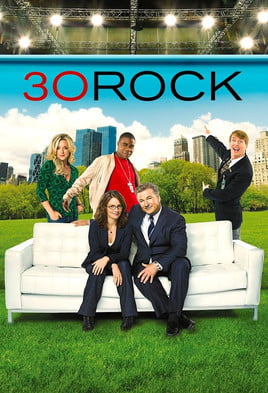 Genre

Comedy

Cast

Tina Fey, Alec Baldwin, Tracy Morgan

Created by

Tina Fey
Tina Fey is probably best known for her work on Saturday Night Live, but 30 Rock may ultimately be her biggest legacy. A central part of NBC's now-legendary comedy block, 30 Rock hit the meta approach hard, detailing the zany comings and goings of a sketch comedy show, just like the one that made Fey famous. The show is a straight satire, its best moments coming when viewers get to see behind the larger-than-life personalities of Jenna (Jane Krakowski) and Tracy (Tracy Morgan) and into the hectic writer's room. As time goes on, 30 Rock continues to feel more alive, even if some of the jokes have aged poorly enough for episodes to be removed from streaming services. There are still some solid satires being made today, but the hilarity of 30 Rock promises to give it renewed longevity for years to come.